FBI Director James Comey was the one who briefed Trump on Russian report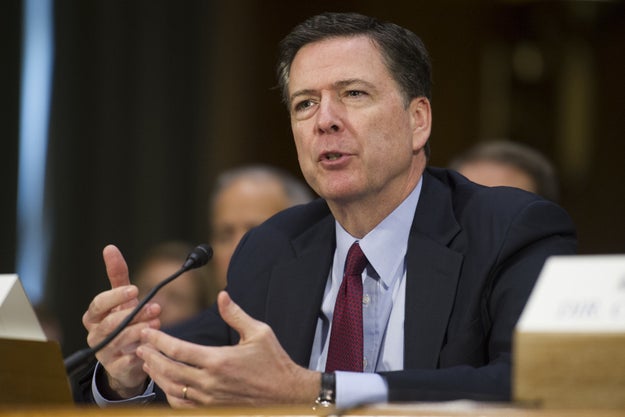 FBI Director James Comey was the one who briefed Donald Trump about a report alleging Russia had damaging personal and financial information about the incoming president,
CNN and
ABC News reported Thursday.
Trying to push back against the allegations made in the report, Trump did not say during a news conference Wednesday whether he was briefed on the allegations included in an intelligence synopsis, stating only that he read about them outside the meeting.
His former campaign manager, Kellyanne Conway, also said on
Late Night With Seth Meyers
the president-elect was not aware of the report and, in an interview with CNN's Anderson Cooper, avoided the question altogether.
But on Thursday, CNN and ABC News reported the head of the FBI had a one-on-one with Trump last week to discuss the allegations made in the dossier.
BuzzFeed News
published the 35-page document
that the briefing was based on.
CNN reported that the heads of the US intelligence agencies decided Comey should be the one to brief the incoming president about the incendiary allegations compiled by a private security company.