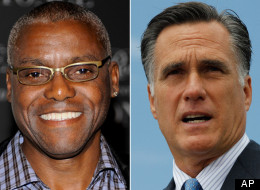 American sprinter Carl Lewis, a 9-time Olympics gold medalist, gave his own assessment Friday of presumptive GOP presidential nominee Mitt Romney's comments about London's preparation for the upcoming games.
"Every Olympics is ready, I don't care whatever he said," Lewis told London's
Independent
. "I swear, sometimes I think some Americans shouldn't leave the country. Are you kidding me, stay home if you don't know what to say."
Earlier this week, Romney launched the England leg of his first international trip as a presidential candidate by announcing that he saw some "disconcerting" signs regarding London's preparedness for the Olympics.
Story